England clinch ODI series
England's big-hitting duo Moeen Ali and Jos Buttler pulled off a series-clinching Duckworth-Lewis-Stern victory by six runs over West Indies at The Oval.
More Cricket News
Moeen Ali stars for England
Moeen Ali won the Bristol six-fest with England's second-fastest one-day international century as they prevailed by 124 runs to go 2-0 up in the Royal London Series against the West Indies.
Monday September 25 2017, 11:36 BST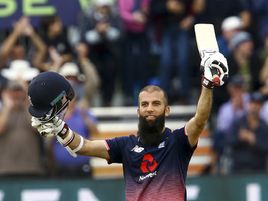 Rain pain at Trent Bridge
Rain wiped out all but 10 minutes of England's second Royal London Series match which ended in a no-result against West Indies at Trent Bridge.
Thursday September 21 2017, 16:44 BST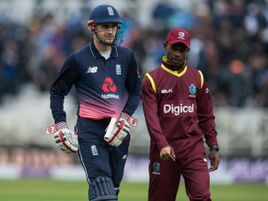 Strauss: England on upward curve
Andrew Strauss insists England's improving limited-overs team still need to learn from their "missed opportunity" at this year's Champions Trophy.
Thursday September 21 2017, 08:53 BST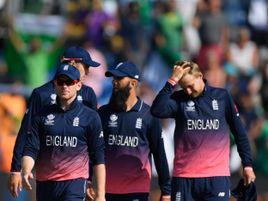 Root hails Bairstow
Jonny Bairstow continues to prove he is England's batsman for all occasions.
Thursday September 21 2017, 00:20 BST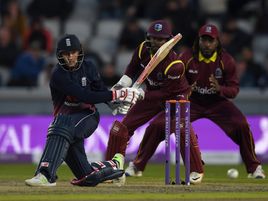 Bairstow relieved to score century
Jonny Bairstow is delighted he got over the final hurdle to three figures at Old Trafford – even if it had to be at the second time of asking this summer.
Thursday September 21 2017, 00:19 BST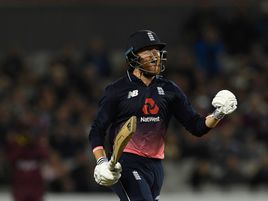 Bairstow ton seals victory
Jonny Bairstow bagged a maiden one-day international hundred as England eased to a seven-wicket win over West Indies to go 1-0 up in the Royal London Series.
Thursday September 21 2017, 00:18 BST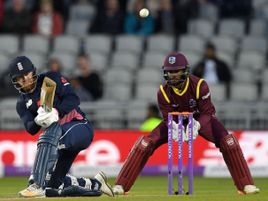 England fall short against Windies
West Indies continued their Twenty20 stranglehold over England as they defied distinctly un-Caribbean conditions to seal a 21-run win in Chester-le-Street.
Saturday September 16 2017, 22:47 BST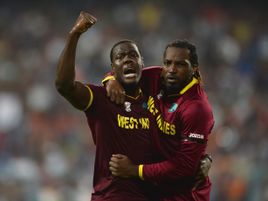 Brathwaite concern over conditions
West Indies captain Carlos Brathwaite revealed his side were worried about the possibility of "career-threatening injuries" and discussed a possible abandonment before sealing their latest Twenty20 victory over England on a damp outfield in
Monday September 18 2017, 12:43 BST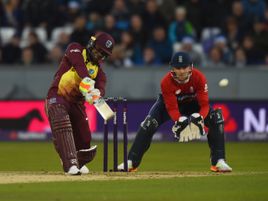 Buttler hopes for Ashes recall
Jos Buttler is still dreaming of winning a Test recall for this winter's Ashes despite but admits he has not scored enough runs to push his case.
Saturday September 16 2017, 22:06 BST