14 bold predictions for the 2020 college football season
College football is one of the most predictable American sports. The best teams routinely sign the best players, which in turn allows them to remain on top. There are few usurpers at the top levels. But that doesn't mean surprises don't happen.
Let's try to predict them. To be truly bold, I'll try to limit these bold predictions to things that aren't very likely, but that have some real chance of happening nonetheless. If I can hit four of these 14, I'll be happy.
1. LSU, BAYLOR, MINNESOTA AND LOUISVILLE SET FOR A DIP
In 2019, these were the four most surprising teams at the Power 5 level, relative to preseason expectations set by Vegas. They combined to go a ridiculous 40-8 in the regular season. My bold prediction is that they'll do no better than a combined 34-16 in the regular season. These teams were a combination of good and lucky, and if a couple are no longer good or no longer lucky, the group's combined record could crater.
2. EXPECT BOUNCEBACK YEARS FOR .
Arkansas, Northwestern, Nebraska, NC State, Arizona, and Purdue.
These were arguably the most disappointing Power 5 teams, relative to preseason expectations. Vegas had expected them to combine for 42 wins in the regular season. They instead combined for 23. Yikes.
But that should change. Some of these teams had poor close-game luck. Others had injury luck that they don't want to repeat. And yet others had poor coaching. A few of those with bad coaching have changed staffs or coaches.
Four of the six schools making a bowl is firmly in the "bold, but possible" category.
3. A transfer will win the Heisman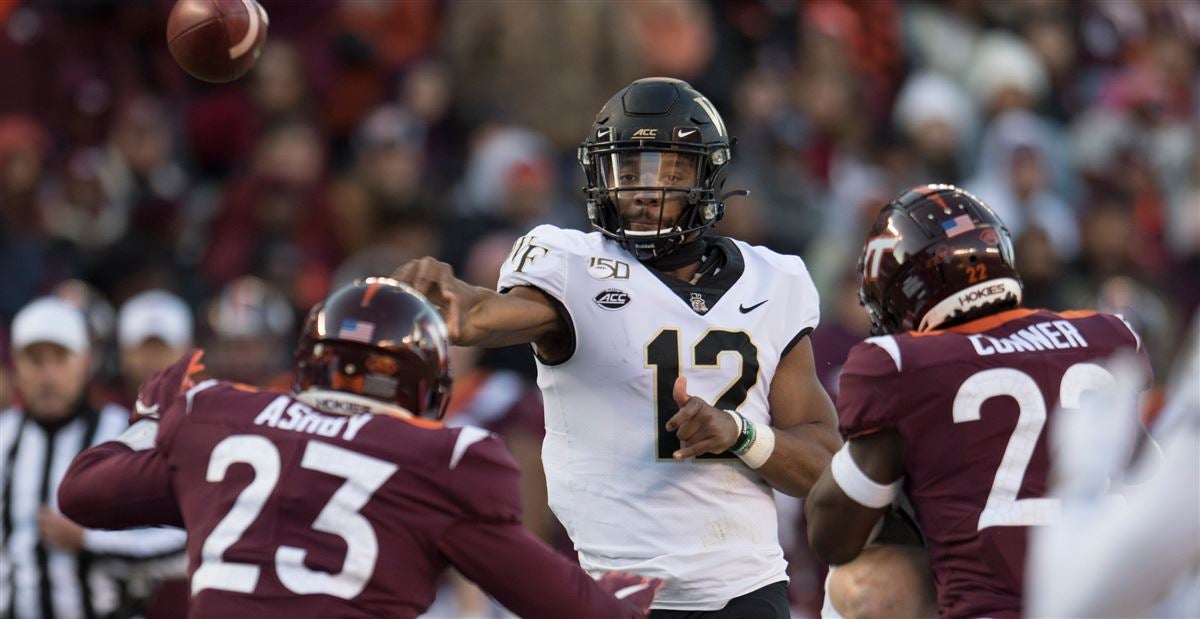 (Photo: Lee Luther Jr., USA TODAY Sports)
The last three Heisman Trophies were won by transfer quarterbacks. So this doesn't necessarily seem like a bold prediction. But consider the favorites this year: Clemson's Trevor Lawrence, Ohio State's Justin Fields (who, yes, is a transfer), Oklahoma's Spencer Rattler, and Texas' Sam Ehlinger. It would be a big upset for a transfer QB to take it home yet again. And yet, what if D'Eriq King has a monster year for Miami? Or if Jamie Newman modernizes Georgia's plodding (through more efficient than its reputation) offense.
4. A team west of the Mississippi will win the natty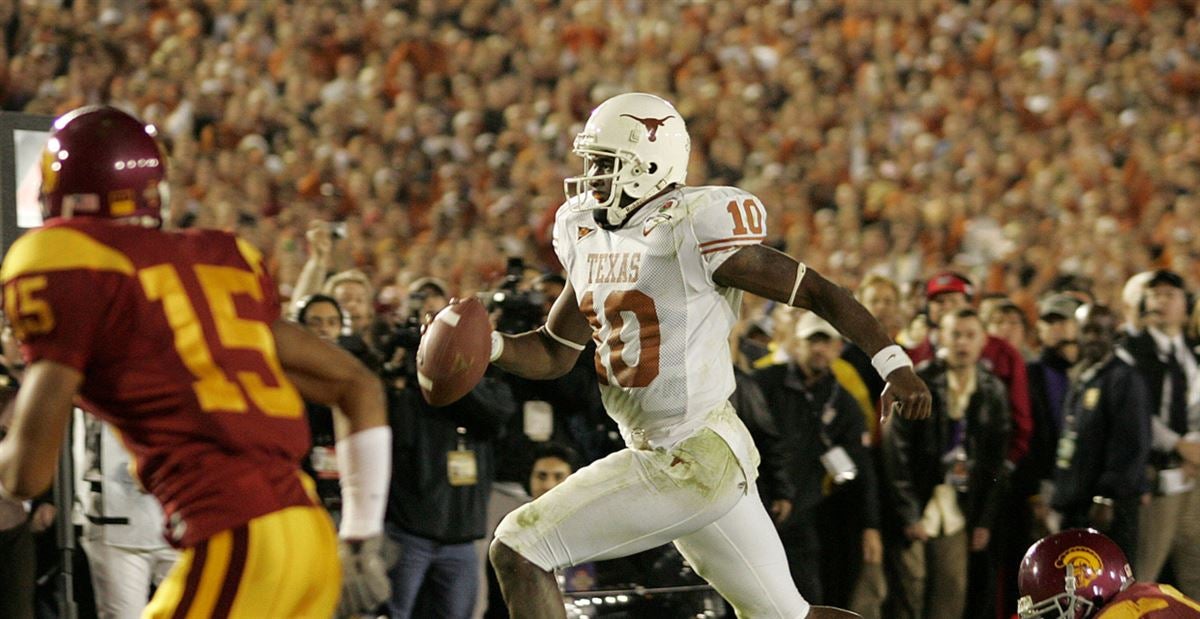 Believe it or not, 2005 Texas is the last team from West of the Mississippi River to win the national title. So there is a lot of history against this one. But, both of the big teams in Texas could do it. Texas A&M returns QB Kellen Mond, while Texas brings back QB Sam Ehlinger. And both have recruited at the level required to win it all. Oklahoma's defense could continue to improve and QB Spencer Rattler, the No. 1 player at his position in the 2019 247Sports Composite Rankings, is able to replace Jalen Hurts. And Oregon or perhaps even Washington could, in theory, take home the crown. The Pac-12, though, hasn't been to the CFP since 2016, so perhaps it should work on that first. Baby steps.
5. Florida will win the SEC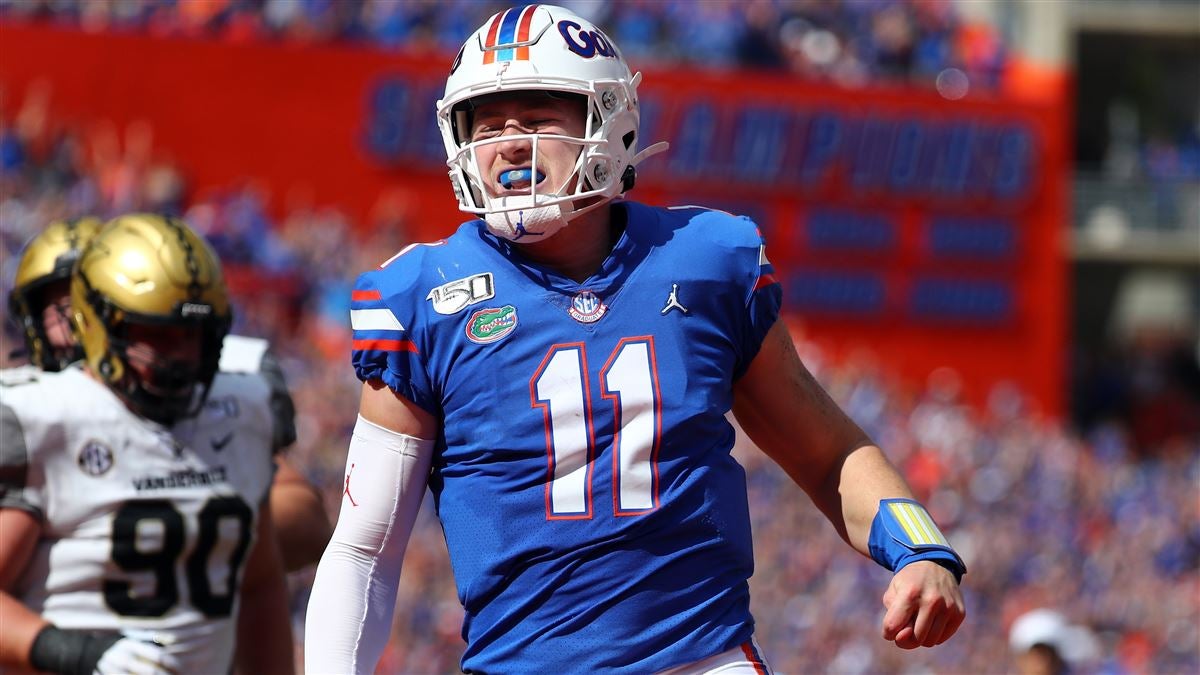 (Photo: Kim Klement, USA TODAY Sports)
Think of all the quarterbacks the SEC lost. Gone is Joe Burrow, Tua Tagovailoa, and Jake Fromm.Florida QB Kyle Trask could be the league's best QB, the Gators' offensive line should improve, and UF's defense will still be nasty. The Gators won't be the favorites, but this upset is possible.
6. A TWO-LOSS TEAM MAKES THE CFB PLAYOFF
This has never happened. But this could be the season. If Ohio State and Clemson run the table, it increases the chance that the second best team in the Big Ten or (don't laugh) the ACC has two losses. The Pac-12 and Big 12 champions could easily have two losses with the combination of league depth and the lack of an obvious odds-on favorite.
7. UVA repeats as coastal champ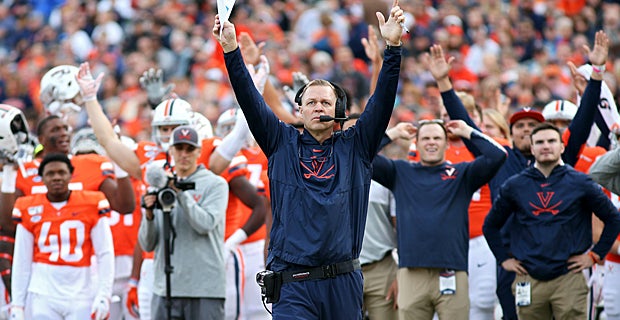 (Photo: Ryan M. Kelly, Getty)
This is bold for several reasons. First, Virginia loses a lot off its 2019 Coastal Championship team, including QB Bryce Perkins. Second, UVA has to play a game at Clemson, which is almost a guaranteed loss. Third, the Coastal has not had a repeat champion in nearly a decade (2010-11 Virginia Tech).
8. The Big Ten West champ has three conference losses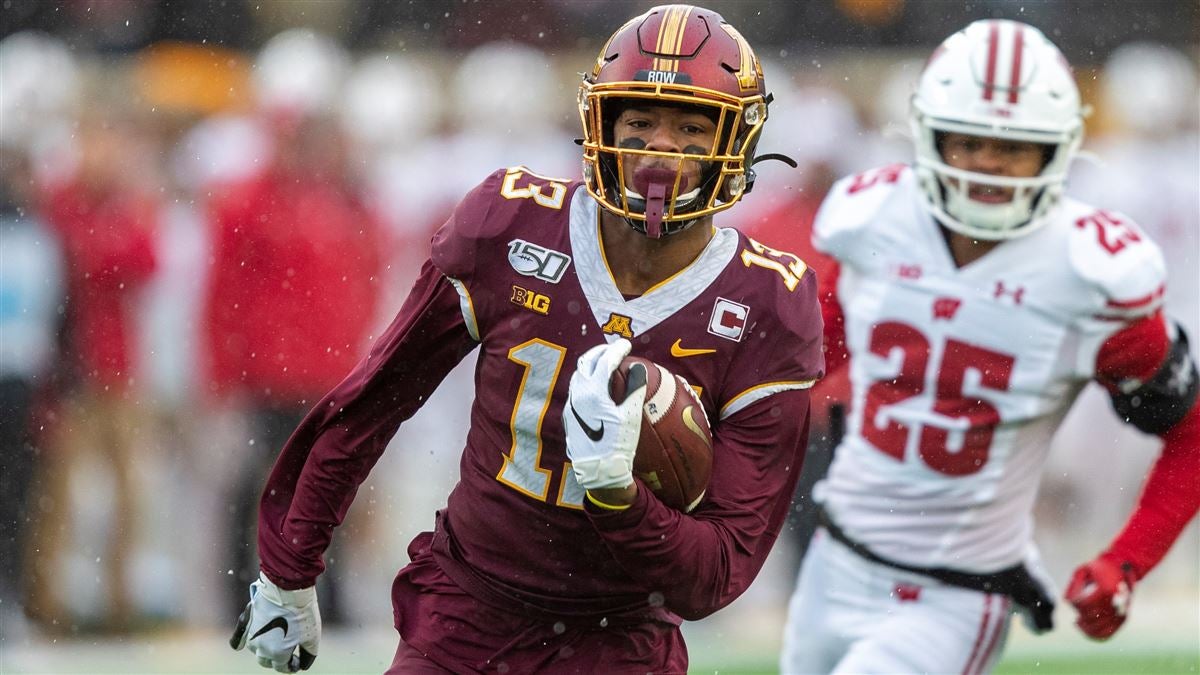 (Photo: USA TODAY Sports)
This is strongly related to my prediction of bounce-back years from Northwestern, Nebraska, and Purdue. If I am right about those teams making a leap, they'll be handing some losses to the likes of Wisconsin, Iowa, and Minnesota.
9. Tennessee won't improve its record from 2019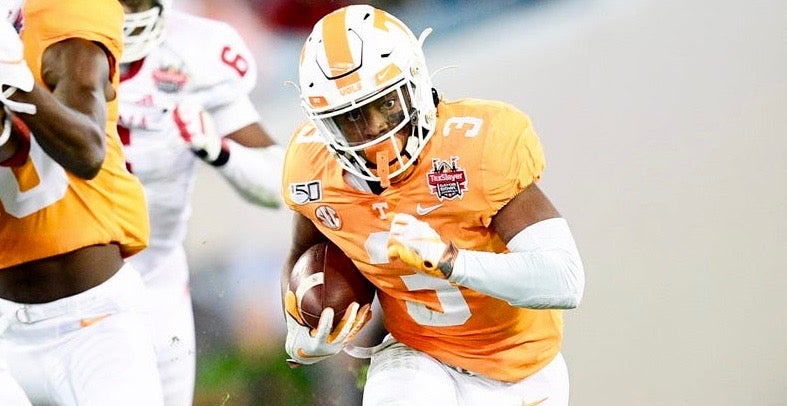 (Photo: Calvin Mattheis, Knoxville News Sentinel)
I am going against the grain here quite a bit. Every media pundit seems to love Tennessee. And they might be right. But the 2020 schedule might be a bit less kind. The Volunteers head to Oklahoma in September, and one of its home games is against Alabama. Eight wins (including the bowl) in 2019 was impressive, but will be tough to top.
10. CINCINNATI WON'T WIN THE AAC EAST
Cincinnati just signed an incredible recruiting class, especially by G5 standards. It is unquestionably the darling of the media which pays attention to the Group of 5. Luck Fickell even elected to stay instead of accepting the Michigan State job! But, is Cincinnati better than UCF? The Bearcats must travel to Orlando this year as well.
11. Washington wins the Pac-12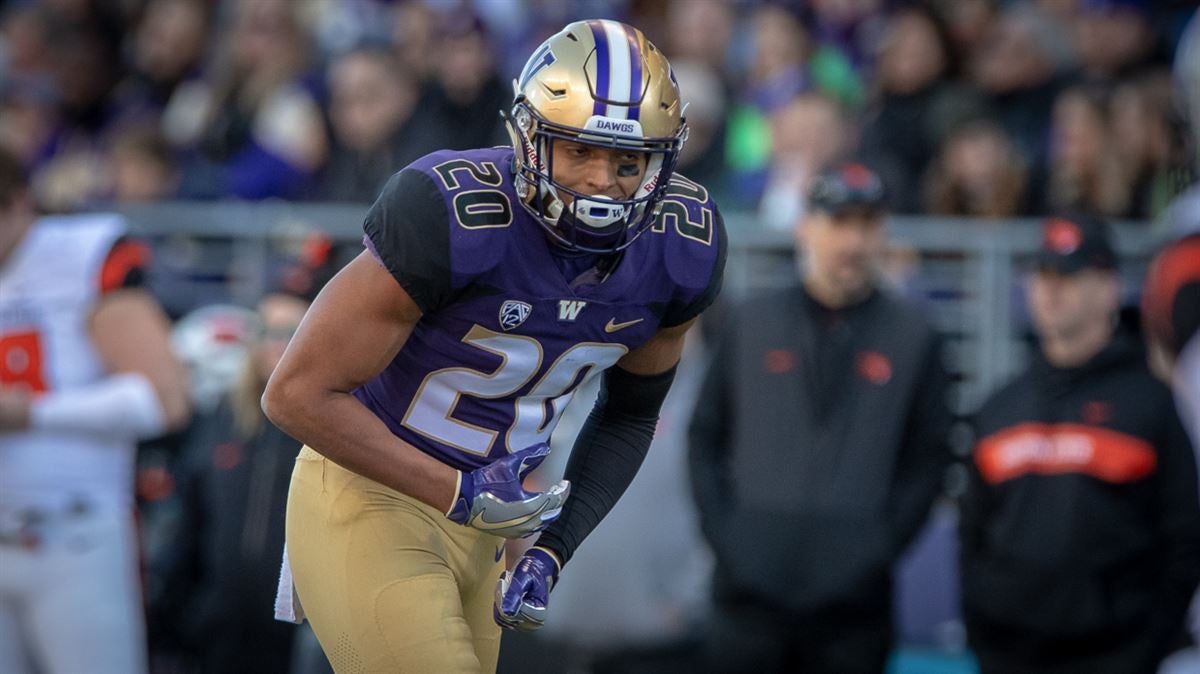 (Photo: M. Samek, 247Sports)
Washington, in a bit of a down year, went toe-to-toe with the best Oregon team in years in 2019. Now Oregon has to replace Justin Herbert and a whole bunch of offensive linemen. What makes this extra bold is that Washington must go on the road at Utah and at USC from the South, while Oregon's road trips against the South are at Colorado and at Arizona.
12. A running back wins the Heisman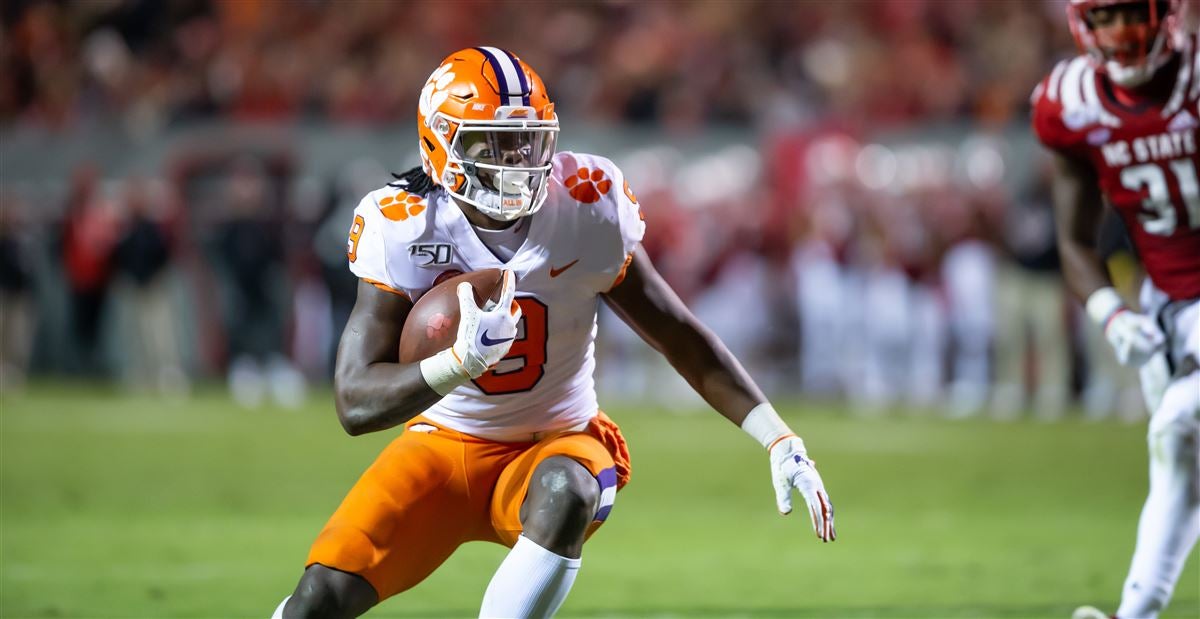 (Photo: Cory Fravel, 247Sports)
I know we boldly said earlier that a transfer could win the Heisman, but if that doesn't happen, it's shaping up a nice year for a running back to bring home the trophy for the first time since Derrick Henry in 2015. A surprising number of elite running backs elected to return to school, including Clemson's Travis Etienne, Alabama's Najee Harris, and Oklahoma State's Chuba Hubbard. For this to happen, Justin Fields and Trevor Lawrence will both need to post numbers which don't quite measure up to recent QBs to have won the trophy. Some losses by top teams carried by quarterbacks wouldn't hurt, either.
13. Auburn's Bo Nix will throw for 4,000 yards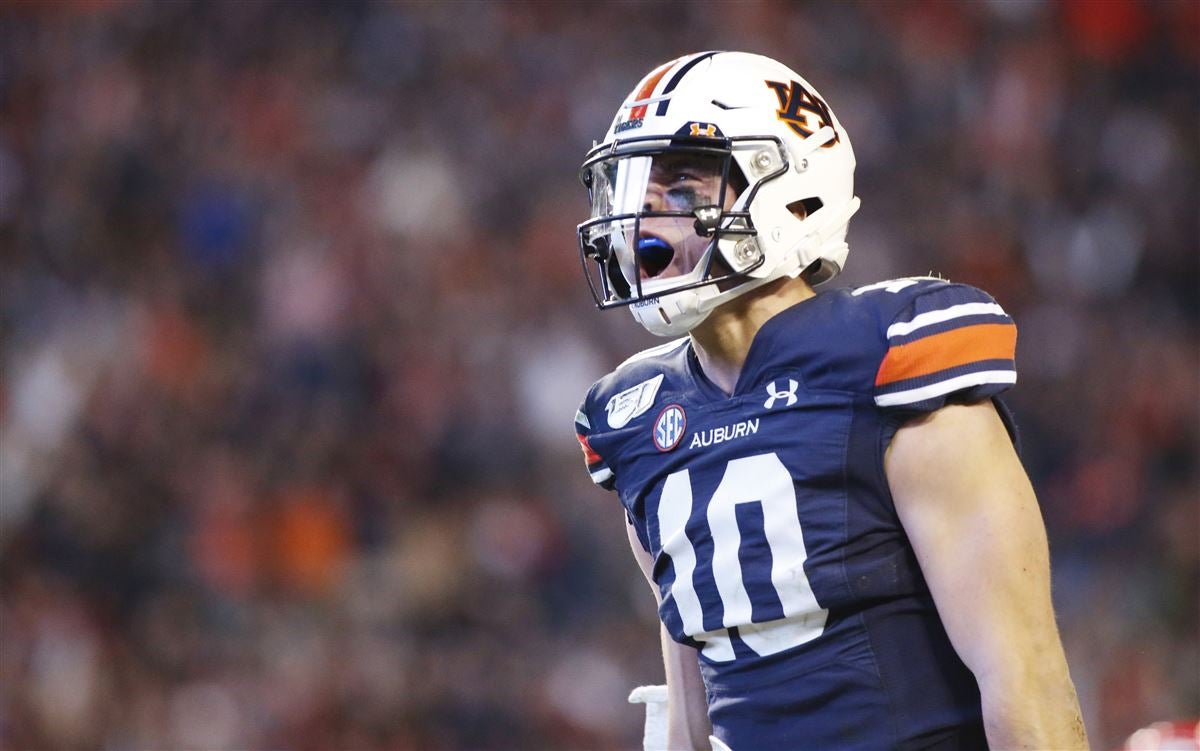 (Photo: John Reed, USA TODAY Sports)
Only two quarterbacks have ever thrown for even 3,000 yards for Auburn, and none over 3,300, so this would be pretty aggressive. But Bo Nix has a lot of arm talent. He has some quality receivers. The Tigers brought in coach Chad Morris to run the offense, and Morris likes to chuck it around a bit. Plus, with how much Auburn is losing on defense, the Tigers could be in some shootouts. I'd say smashing a record at a school which has played football for 100-plus years would be bold.
14. At least five Pac-12 programs change coaches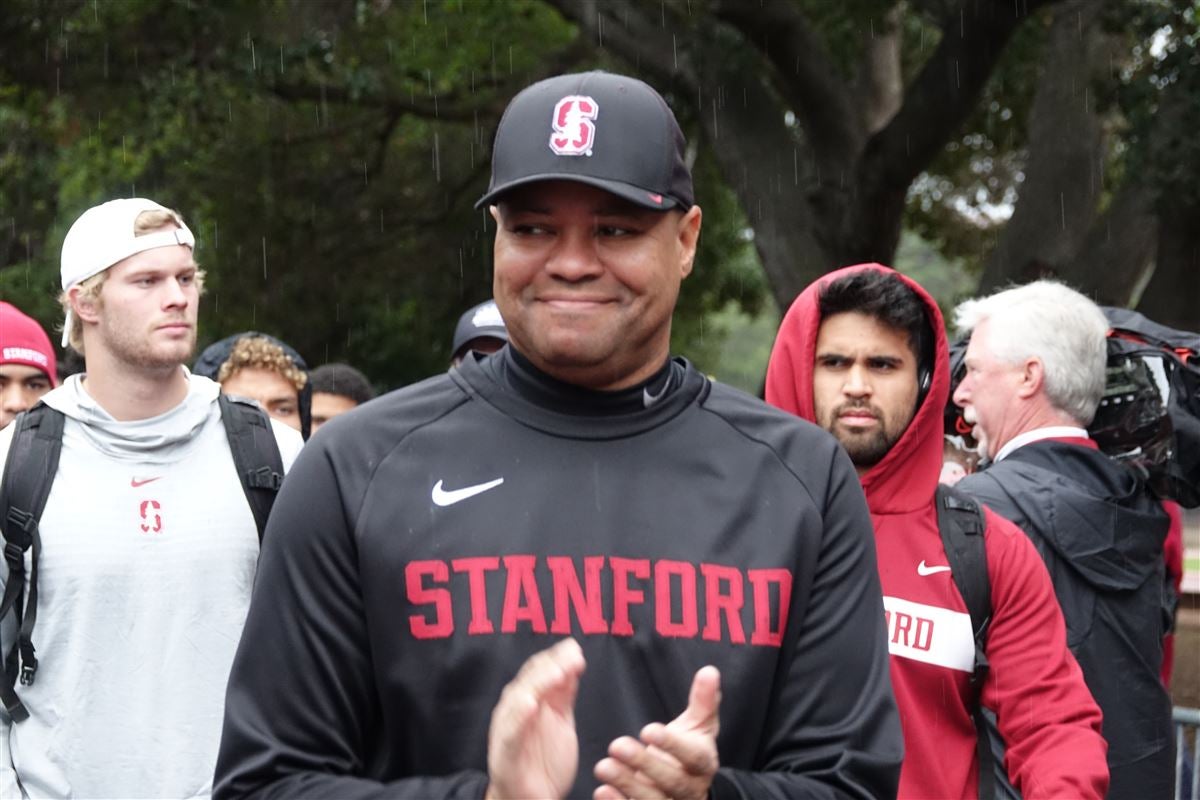 (Photo: Albert Thomas/The Bootleg, 247Sports)
Some of these potential openings are obvious. USC's Clay Helton, UCLA's Chip Kelly, and Arizona's Kevin Sumlin have been disappointing so far at their respective schools. But getting to five is quite tough, especially because Washington State, Washington, and Colorado have first-year head coaches. But it's not crazy to think coaches at Oregon, Cal, Oregon State, Utah, or Stanford leave for better jobs after seeing Colorado's Mel Tucker have his salary and support staff funding doubled by Michigan State.